The industrial plumbing realm carries a complex weave of regulatory obligations and risk factors. Addressing these elements effectively can lead to safer work environments, environmental conservation, and compliance with industry standards. Understanding these aspects and implementing preventative measures is paramount for businesses utilising industrial plumbing systems.
This article provides an in-depth look at managing compliance regulations, designing for risk mitigation, prioritising safety, ensuring material reliability, and the vital role of maintenance. It also includes real-world case studies and expert insights to help guide industrial organisations in navigating compliance and risk. Implementing these best practices can help avoid penalties, costly breakdowns, and safety incidents.
So, if you own an industrial premises, join us to ensure your property is safe and compliant!
Understanding Compliance Regulations For Industrial Plumbing
Industrial plumbing is governed by a series of stringent regulations at both state and federal levels to ensure the safety of workers and the public and environmental protection. Compliance with these codes ensures legal adherence and contributes to the overall efficiency, performance, and longevity of plumbing systems.
The Plumbing Code of Australia provides comprehensive technical guidelines for plumbing and drainage installations across all Australian states and territories in industrial settings. The PCA references a range of Australian Standards (AS) that relate to plumbing, such as:
AS/NZS 3500 – Plumbing and drainage standards
AS 4020 – Testing of plumbing and drainage products
AS/NZS 5601 – Gas installations standards
Staying abreast of the PCA, referenced standards, amendments, and any local council codes or by-laws is essential for industrial facilities to avoid hefty penalties, reduce risks, and ensure the longevity of plumbing infrastructure. Licensed plumbers who are familiar with all applicable regulations should be engaged for installations and maintenance.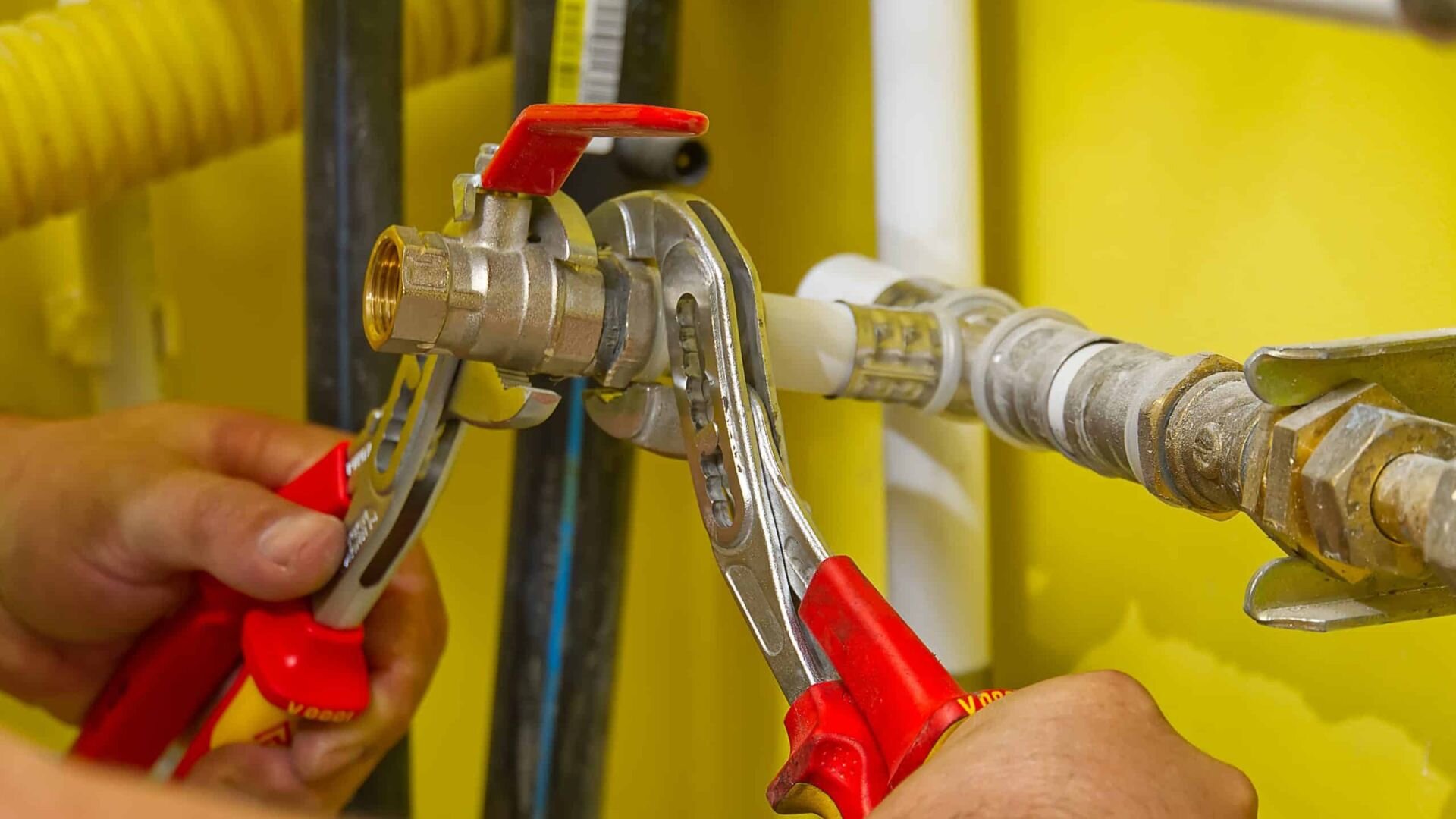 Designing Industrial Plumbing Infrastructure For Environmental Risk Mitigation
The design phase of any industrial plumbing system offers a crucial opportunity to incorporate strategies that help mitigate environmental risks. These include:
Water conservation
Water-efficient plumbing fixtures and piping infrastructure can significantly reduce water usage without compromising operational efficiency. Low-flow faucets, auto shut-off valves, leak detection, and rainwater harvesting are examples of water-saving measures.
Wastewater management
Proper wastewater treatment solutions must be designed to handle the unique contaminants and volumes associated with industrial processes. This ensures pollutants are neutralised before the wastewater is safely discharged.
Energy efficiency
Design elements like insulation, heat recovery from waste fluids, solar pre-heating, and intelligent pumping systems can contribute to reduced operational costs and a smaller carbon footprint from industrial plumbing systems.
By proactively considering these environmental factors in the initial design phase, industrial plumbing can play a positive role in conservation and sustainability. It also helps facilities meet regulations for wastewater discharge limits and energy efficiency standards.
Prioritising Safety In Industrial Plumbing Systems
Safety is paramount in any industrial environment, and plumbing systems are no exception. Industrial plumbing involves working with specialised tools and heavy machinery, handling hazardous substances, high temperatures and pressures, and often working in confined spaces.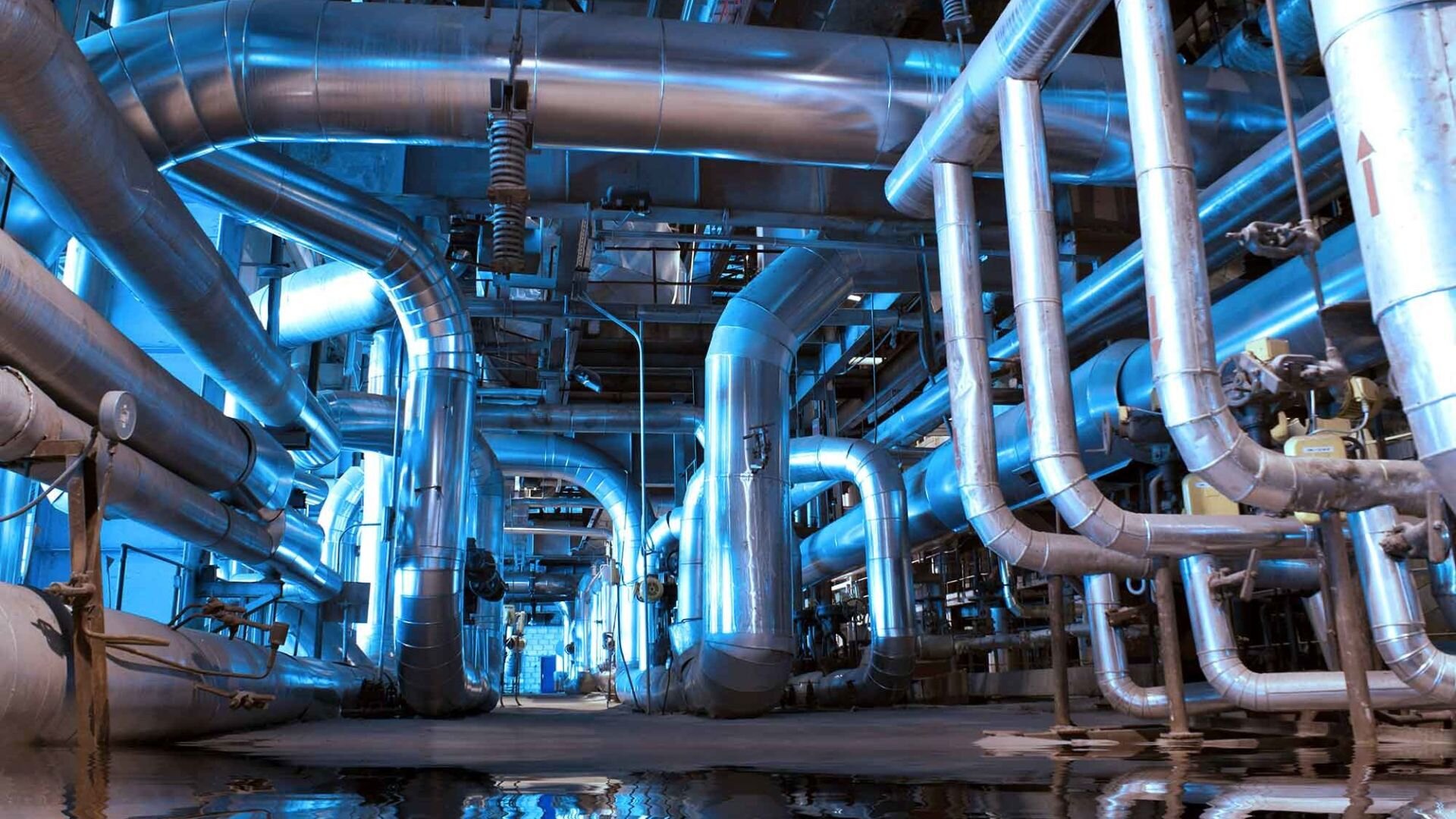 To minimise the risk of serious plumbing-related accidents, facilities should implement:
Comprehensive training for in-house staff or external contractors who work on plumbing systems.
Strict adherence to safety protocols when undertaking installations, repairs, maintenance or other plumbing tasks.
Use of proper personal protective equipment (PPE) such as hard hats, hearing protection, eye shields, and breathing apparatus.
Regular safety audits and inspections can identify and rectify potential plumbing-related hazards before they become problematic and dangerous.
These measures ensure plumbing tasks are performed safely, providing a more secure environment for personnel. Plumbing-related injuries can be severe, so prioritising safety is crucial.
Selection of Quality Materials For Reliability
Selecting high-quality, reliable materials is critical when designing and constructing industrial plumbing systems. The materials used must withstand the demanding conditions inherent in industrial settings, including high temperatures, excessive pressures, and exposure to caustic chemicals. Failure to use appropriately robust materials can lead to catastrophic failures down the line, resulting in dangerous leaks, bursts, and corrosion issues.
When choosing components for industrial plumbing projects, engineers and contractors should select commercial or industrial-grade materials rather than residential-grade. The materials must be engineered for the specific temperature, pressure, and chemical conditions present.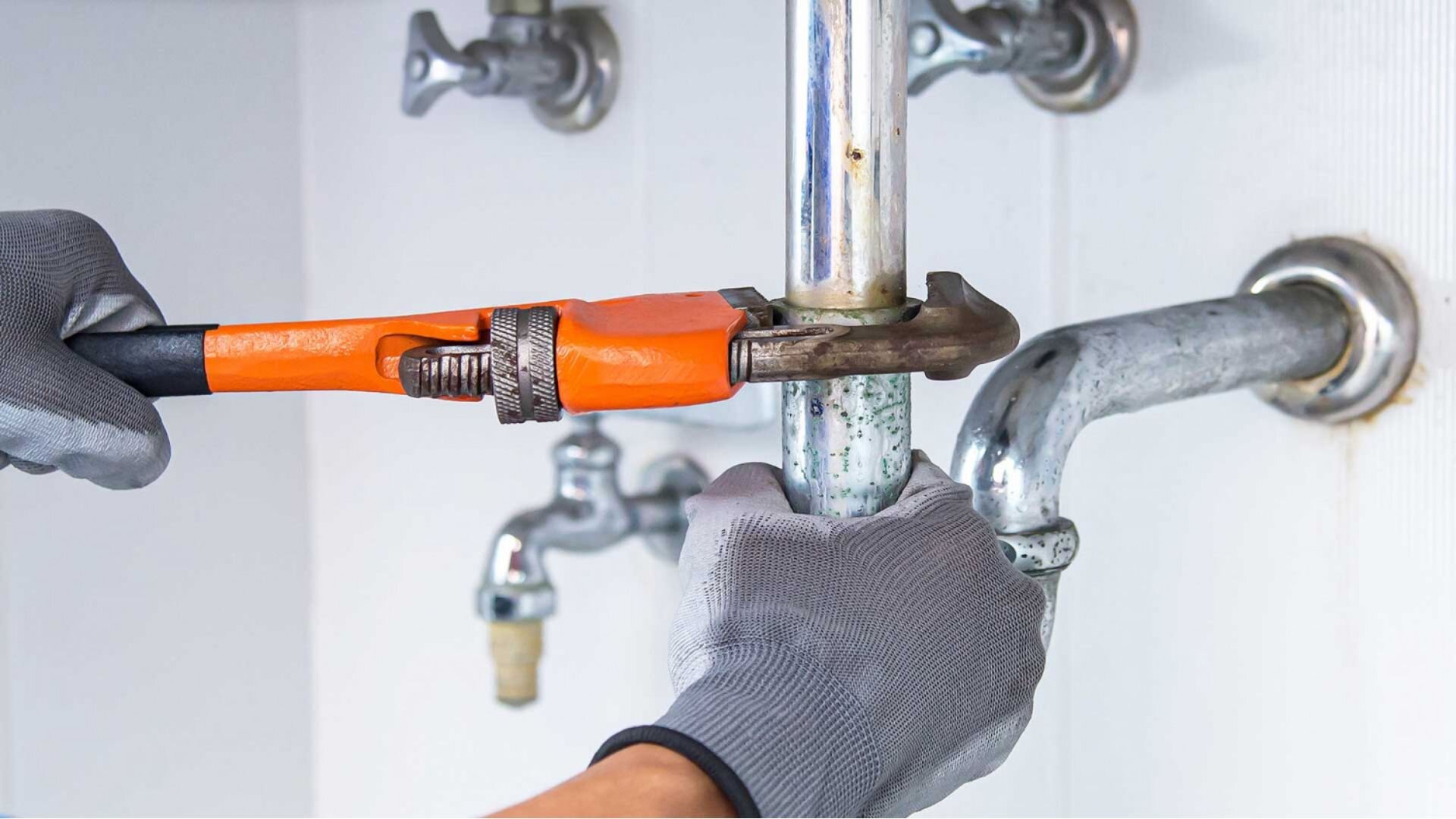 Adherence to relevant Australian standards will provide quality assurance. Reputable suppliers should be used to source materials with warranties and performance guarantees. Along with this, investing in top-tier industrial plumbing components upfront will pay off with greater durability, reliability, and longevity of the system. This prevents premature breakdowns and failures that can be costly to repair and compromise safety. Taking the time to ensure high-quality materials are specified ultimately provides maximum protection and peace of mind.
The Vital Role Of Maintenance In Risk Reduction
Regular preventative maintenance is crucial for reducing risks and avoiding major issues in industrial plumbing systems. Problems can escalate undetected without diligent maintenance, leading to expensive breakdowns, extended downtime, and potentially dangerous situations.
A comprehensive plumbing maintenance program should include routine inspections of all system components to catch problems early. Fixtures and pipes should be cleaned regularly to avoid build-up and blockages. Equipment like pumps and valves must be lubricated and calibrated to keep them operating smoothly. Ongoing testing and monitoring of metrics like pressure and flow rate can also diagnose emerging issues. Any leaks or other problems identified should be repaired immediately.
Making preventative maintenance a cornerstone of operational strategy allows industrial facilities to address problems proactively. This maximises the uptime and safety of plumbing infrastructure. The time and resources invested in regular maintenance pay dividends by minimising costly reactive repairs and avoiding shutdowns or safety incidents. Maintaining a robust maintenance schedule is a key facet of responsible industrial plumbing management.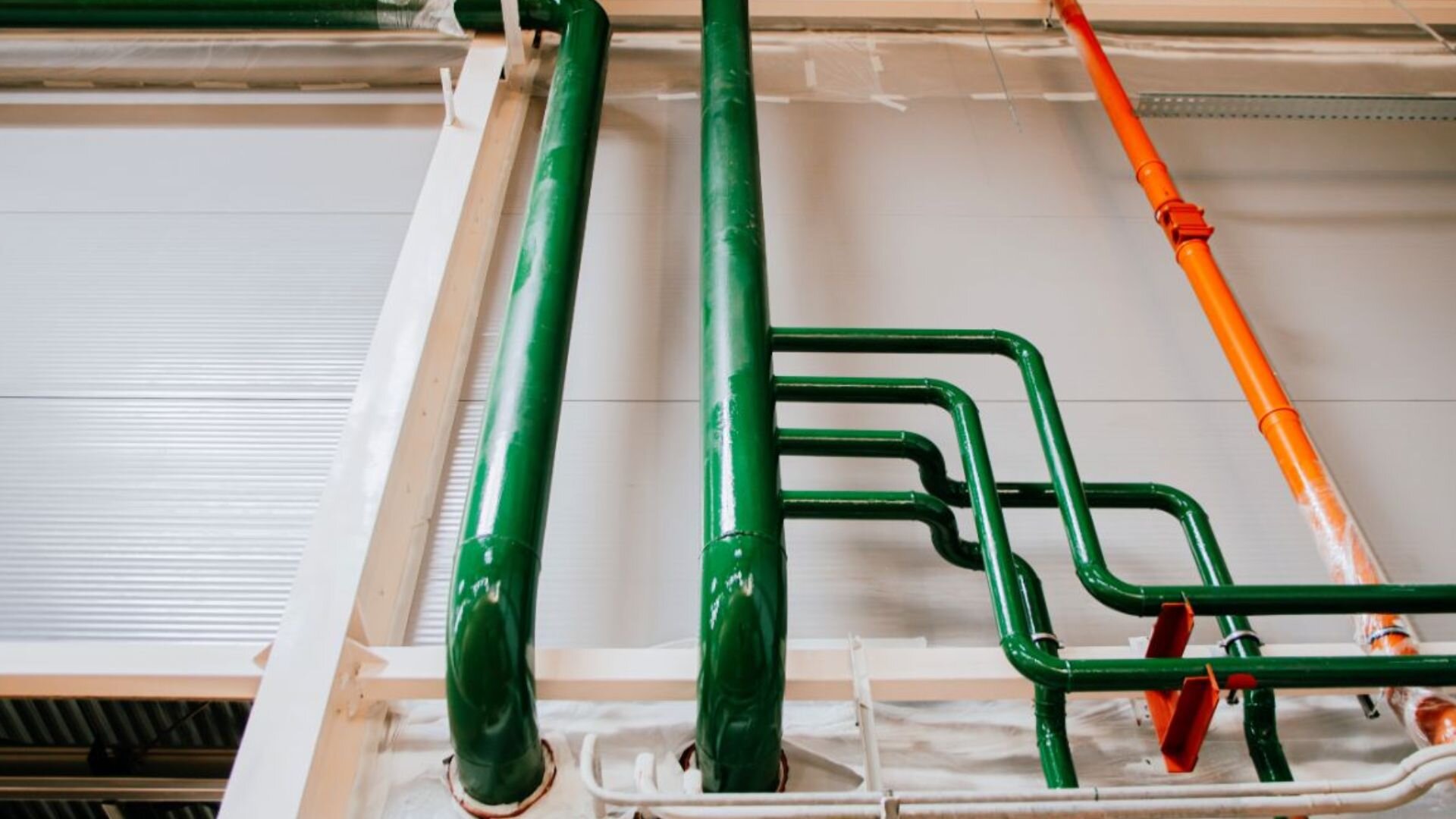 Implementing Best Practices For Success
Navigating the complex landscape of compliance, safety, and risk mitigation in industrial plumbing requires going beyond just reactive fixes when problems arise. Industrial firms can reap significant rewards by taking a proactive approach in the system design, material selection, and preventative maintenance stages.
Not only does this enable compliance with plumbing codes, but it also enhances safety, productivity, sustainability, and cost-effectiveness. Partnering with qualified engineering and plumbing professionals is key to successfully meeting these goals.
For expert consulting and plumbing services catering to your specific industrial needs, contact Service First Plumbing today. Our team has decades of experience designing, installing and maintaining tailored plumbing solutions for manufacturing, processing, and other industrial facilities throughout Sydney. Contact us for a consultation.
FAQs For Industrial Plumbing Compliance In Australia
What are some examples of industrial plumbing systems?
Some common examples include piping systems for water supply, sewage, chemicals, steam, compressed air, fire suppression, heating, cooling, and process piping specific to an industry.
Who can legally work on industrial plumbing systems?
Licensed plumbers with specific training and experience in industrial systems should be used, as they understand the codes and risks involved. Proper licensing ensures qualifications.
How often should maintenance be conducted?
This depends on factors like system age, environment, and usage levels, but quarterly inspections are usually the minimum recommended in industrial settings.
What are common plumbing safety risks?
Some examples are exposure to hazardous materials, burns from hot pipes or steam, injury from high-pressure systems, falls from height, and confined space hazards.
Should residential-grade plumbing parts ever be used in industrial settings?
No, residential parts cannot withstand the higher temperatures, pressures and corrosive elements in industrial uses. Commercial or industrial-rated components should always be specified.
What are signs that the plumbing system needs maintenance?
Signs can include leaks, abnormal noises or vibrations, changes in water pressure, rust or corrosion, obstructed drains, and abnormal flow rates or potable water quality.