Industrial plumbing is crucial in ensuring the smooth functioning of large-scale operations, from manufacturing facilities to commercial buildings. When facing a plumbing emergency in an industrial setting, it's essential to have a plumber with the right skills and expertise to handle the situation effectively.
Hiring a professional plumber with extensive industry knowledge, technical expertise, and strong problem-solving skills is vital for addressing plumbing issues in industrial settings. Excellent communication abilities are crucial for understanding the best course of action and providing exceptional results.
In this article, we will explore the essential attributes of a great industrial plumber. From their plumbing skills to their ability to handle plumbing emergencies, we will uncover the qualities that set the best professionals apart in the industrial plumbing industry. Join us as we delve into what it takes to excel in keeping your industrial plumbing system in good shape.
Extensive Industry Knowledge And Experience
Industrial plumbing projects require more than just basic mechanics. An experienced industrial plumber possesses expert knowledge of plumbing systems' intricacies within various industrial settings.
They have a deep understanding of industrial clients' specific challenges and requirements. Whether working with unfamiliar and cramped spaces or tackling complex machinery, a good industrial plumber can easily navigate these obstacles.
To deliver a quality job, a professional plumber must stay up-to-date with the latest advancements in plumbing technology, codes, and regulations. They are well-versed in safety procedures and ensure that all installations and repairs meet the highest industry standards. With their extensive industry knowledge and experience, they can identify potential issues before they escalate into costly problems, saving time and resources for their industrial clients.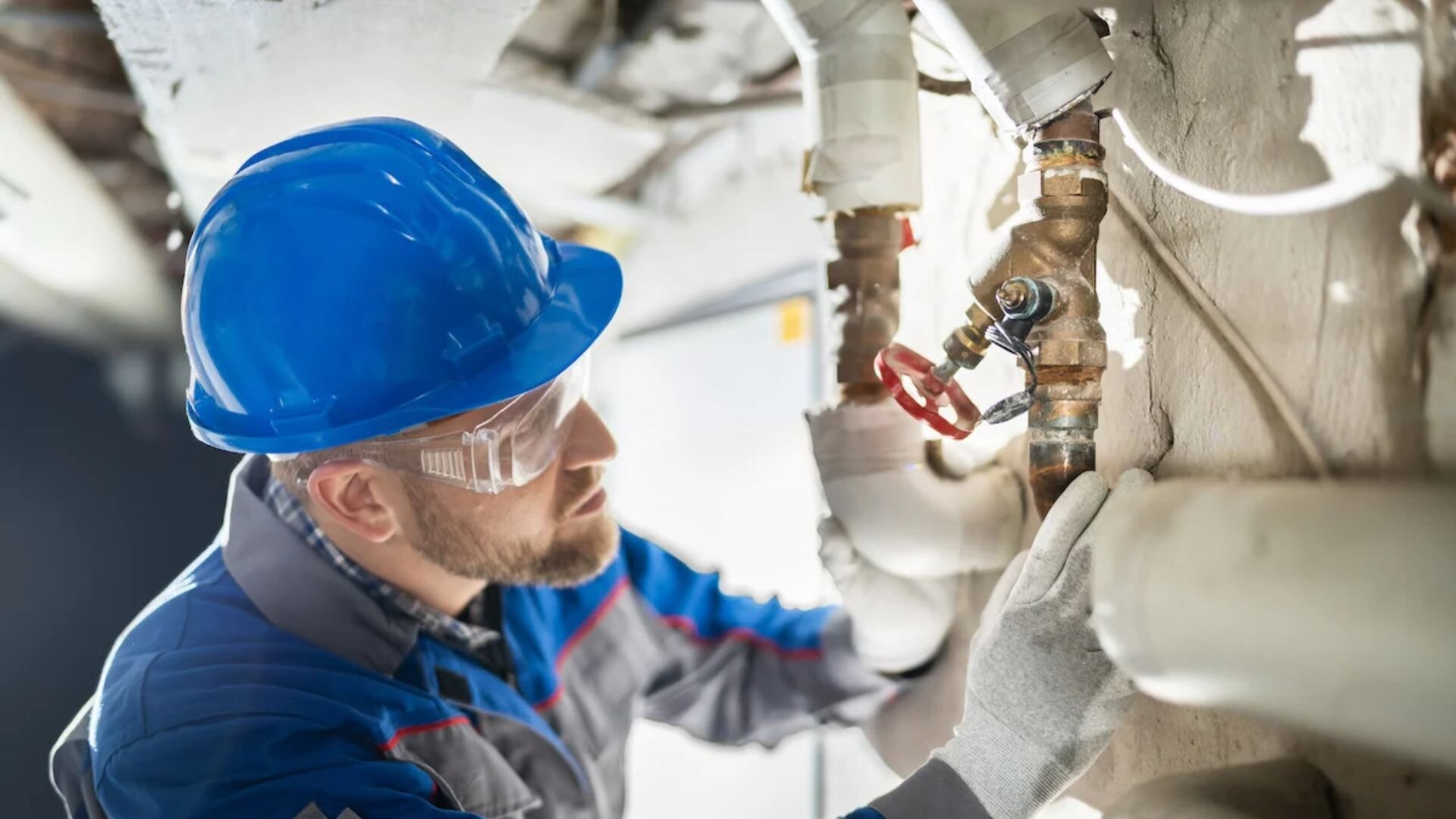 Technical Expertise And Specialised Skills
An excellent industrial plumber possesses various technical skills, problem-solving skills and expertise in handling complex plumbing systems. They are proficient in diagnosing and repairing issues related to pipe systems, drainage, sewage removal, and more. From a simple leak fix to a full bathroom remodel, they are well-equipped to tackle projects of any scale.
Their technical knowledge extends beyond the basics, encompassing specialised skills such as pipefitting, welding, and other industrial plumbing techniques. Great plumbers for industrial settings understand the importance of following safety procedures and ensuring every task is completed precisely and carefully.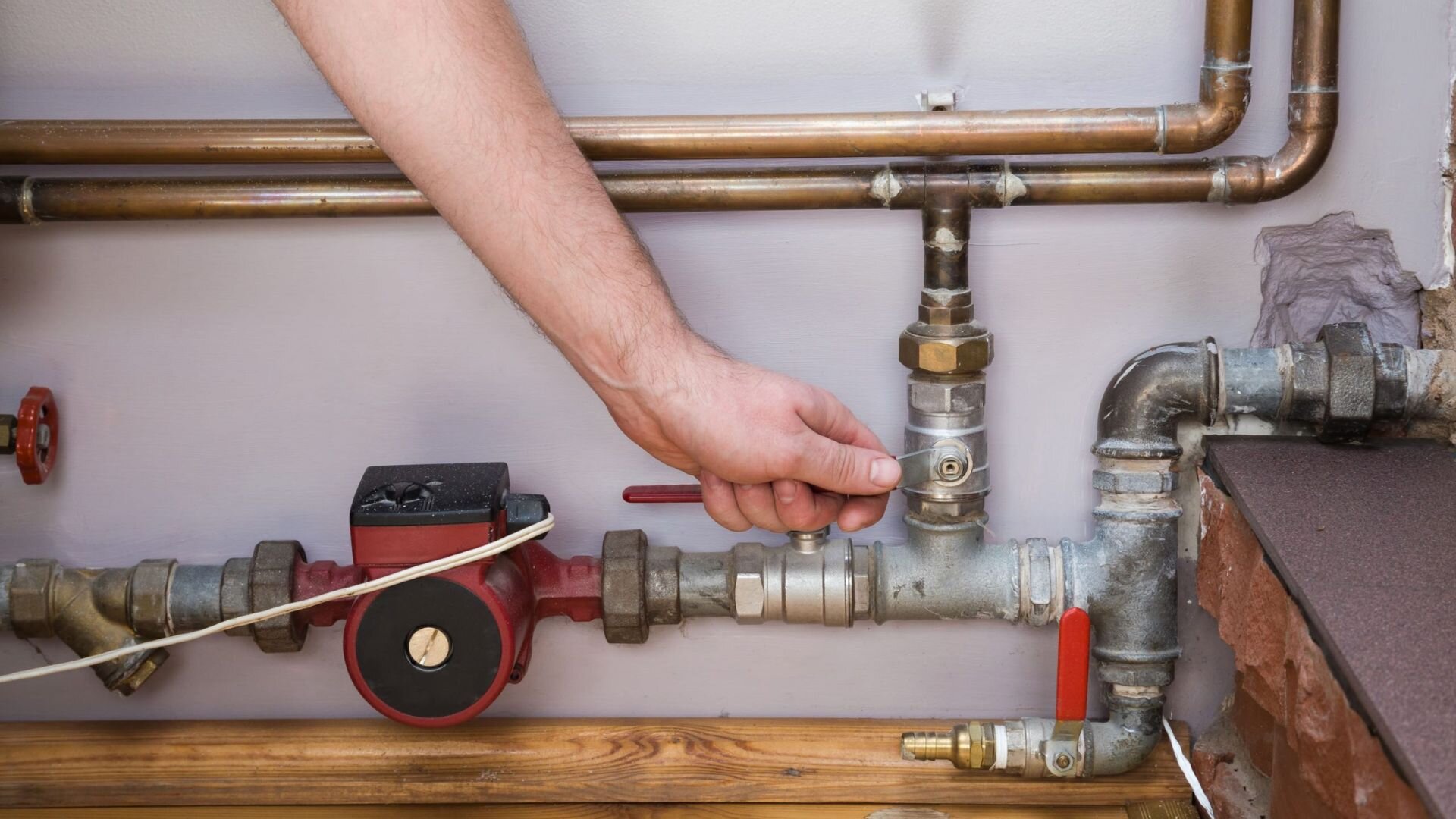 Problem-solving and Analytical Skills
Industrial plumbing projects often present unique challenges that require exceptional problem-solving and analytical skills. Good industrial plumbing professionals are analytical and can quickly identify and diagnose plumbing issues. They can assess a situation, analyse the root cause of a problem, and determine the best course of action.
Industrial plumbers excel at finding creative solutions to complex plumbing problems in uncomfortable and tiny spaces. They apply their expert knowledge to devise innovative approaches that address the specific needs of industrial clients. Whether repairing pipes in tight spaces or coordinating with other trades and contractors, they demonstrate exceptional coordination skills.
Strong Communication And Interpersonal Skills
In industrial plumbing, strong communication and interpersonal skills are vital for success. A good plumber excels at building rapport with industrial clients and establishing trust through effective communication. They listen attentively to client requirements and concerns, ensuring their work meets their expectations.
Industrial plumbing projects often involve collaboration with other trades and contractors. Good plumbers understand the importance of effective coordination and communication with these professionals. By working together seamlessly, they ensure that the plumbing aspect of a project integrates smoothly with other systems.
Along with this, a dedicated plumber can explain technical concepts clearly and concisely. They provide clients with detailed explanations about the plumbing processes, helping them understand the work. Their strong communication skills contribute to strong customer service and client satisfaction.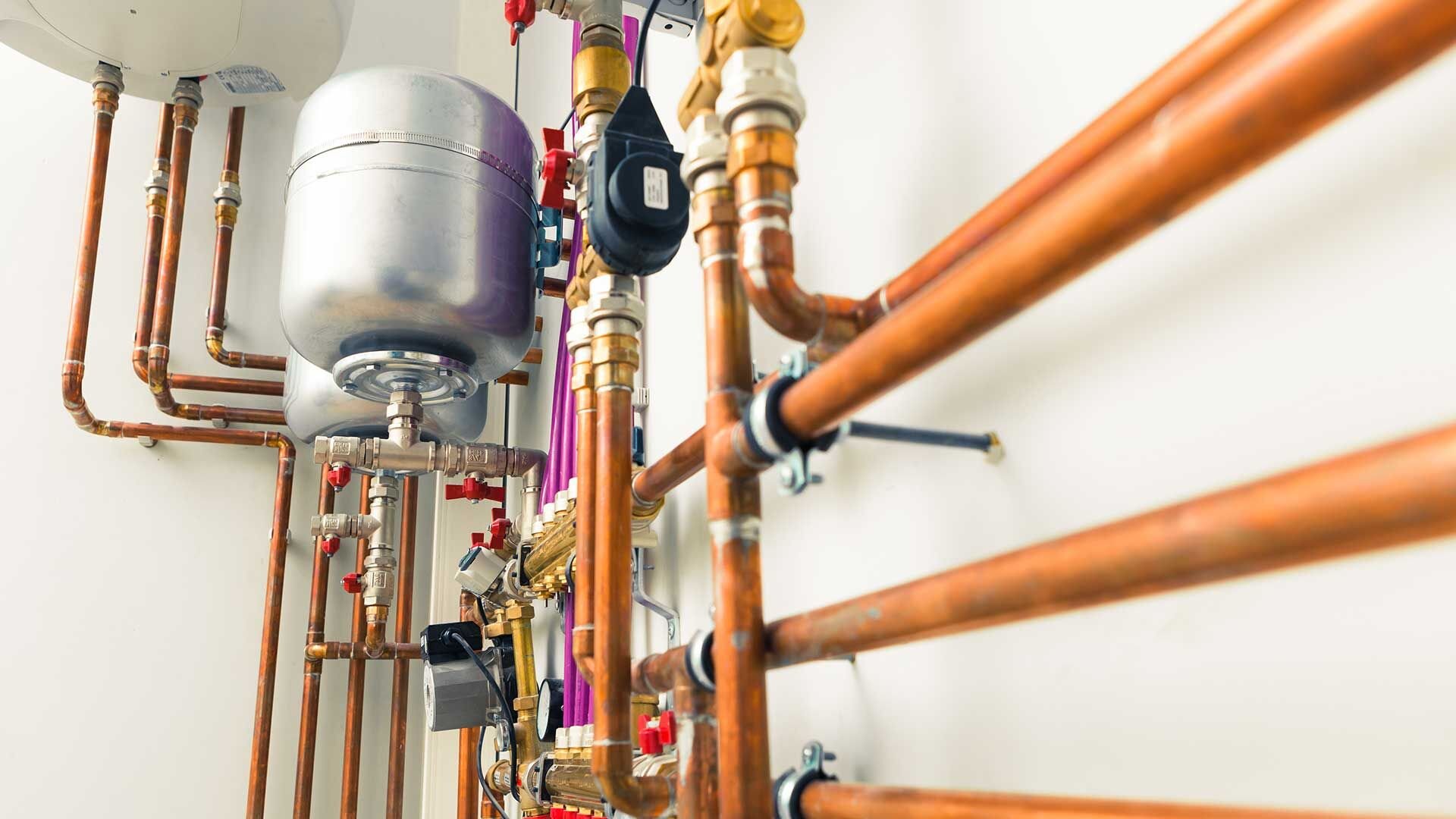 Reliability, Professionalism, And Attention To Detail
Reliability, professionalism, and attention to detail are essential qualities in industrial plumbing that set good plumbers apart. They understand the value of punctuality and dependability, arriving on time and completing projects within the agreed-upon timeframe. Their commitment to professionalism extends to maintaining a neat and organised work environment, respecting the industrial setting in which they operate.
Attention to detail is a hallmark of good plumbers. They meticulously assess every aspect of the plumbing system, ensuring everything is in good shape and functions optimally. From complex installations to intricate repairs, they leave no stone unturned, providing meticulous workmanship.
A good plumber consistently builds trust and a solid reputation in the industry by always exhibiting these qualities. They understand that their clients rely on their expertise and professionalism, and they strive to exceed expectations in every project they undertake.
What Does An Industrial Plumber Do?
Industrial plumbers are crucial in ensuring the smooth functioning and maintenance of plumbing systems in large-scale industrial facilities. They possess specialised skills and knowledge to handle complex plumbing tasks in industrial settings. Here are some of the primary plumbing services offered by an industrial plumber: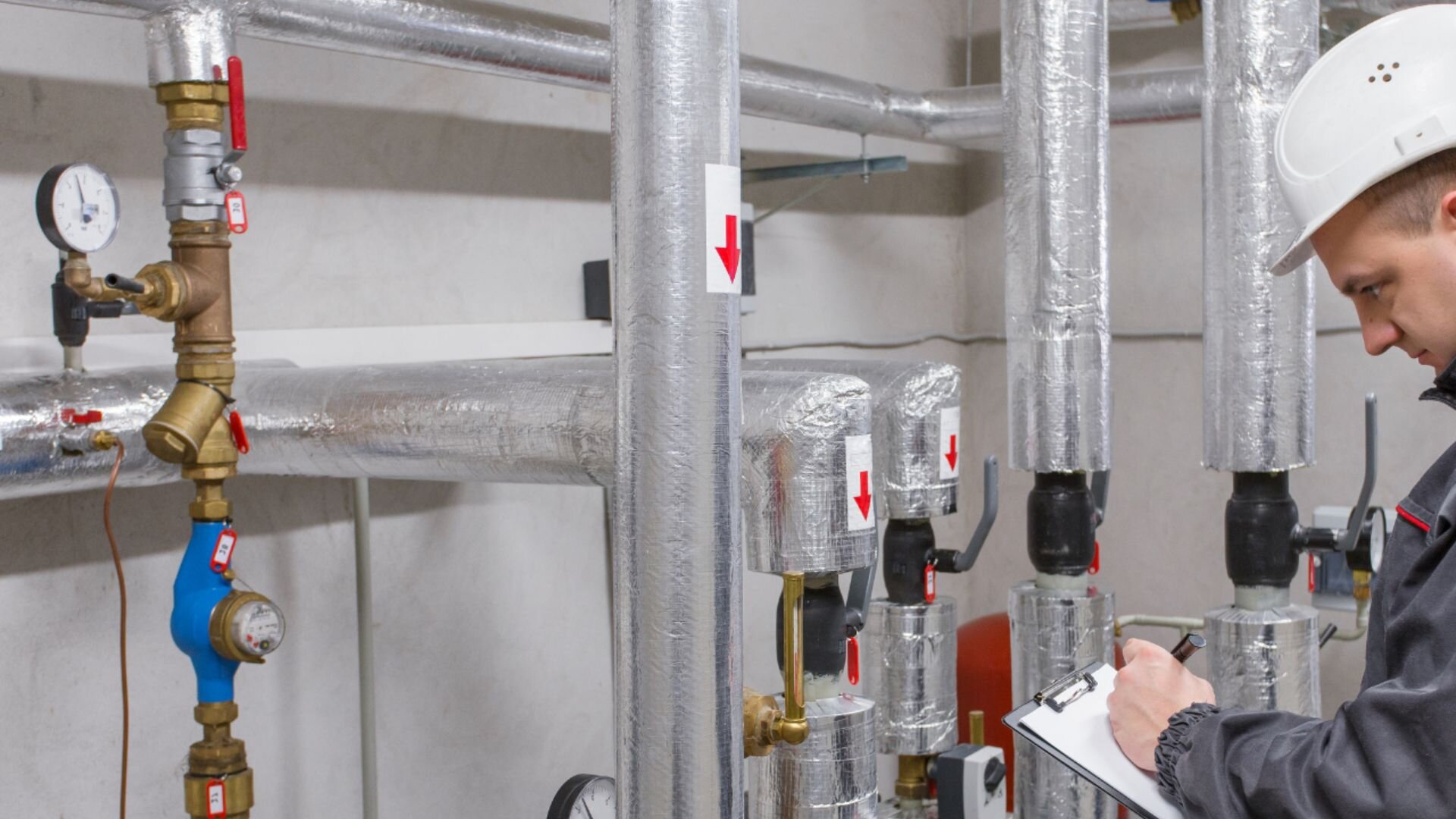 Installation And Maintenance
Your industrial plumber should offer various essential services to maintain plumbing systems and prevent urgent problems in industrial settings. They specialise in installing industrial-grade pipes, valves, and fixtures, ensuring the infrastructure meets the facility's specific requirements.
Regular maintenance and repair work ensures optimal performance, including thorough inspections and testing of pipes and fittings to detect leaks, corrosion, or damage. When components have worn out, your industrial plumber replaces them promptly while upgrading outdated plumbing systems to improve efficiency and reliability.
Pipefitting And Welding
Highly skilled in connecting pipes of different materials and sizes, industrial plumbers utilise techniques such as arc welding or brazing.
A good plumber will also excel in fabricating and installing custom piping systems to meet specific industrial needs. Their expertise extends to ensuring the proper alignment, levelness, and secure fastening of pipes, ensuring the integrity and reliability of the plumbing infrastructure.
Drainage Systems
An industrial plumber offers various services related to drainage systems in industrial settings. They specialise in designing, installing, and maintaining efficient drainage systems.
They are skilled in using specialised equipment to clear clogs and blockages in industrial drains. Additionally, they repair and replace damaged drainage pipes, pumps, and sump systems. To prevent drainage issues, they implement preventive measures and ensure adequate water pressure management.
Industrial Water Supply
A range of services are offered regarding water supply systems in industrial settings. These services include designing and installing tailored water supply systems to meet specific industrial requirements.
Ensuring a consistent and regulated water flow involves connecting and maintaining water lines, pumps, and pressure regulators. Filtration and purification systems are implemented to maintain water quality. Also, leaks in water supply lines are detected and repaired to promote resource conservation efforts.
Boiler And Heating Systems
These services encompass installing, repairing, and maintaining boilers and heating systems specifically designed for industrial applications. This includes thoroughly inspecting and cleaning boiler components, such as burners and heat exchangers.
Temperature and pressure controls are tested and adjusted as necessary to ensure optimal performance. If the water heating system malfunctions, skilled technicians can troubleshoot and efficiently repair the issues.
Industrial Plumbing Upgrades
The services provided for plumbing systems in industrial settings extend to upgrading existing systems to meet evolving industry requirements. This involves implementing water conservation measures and adopting energy-efficient plumbing solutions to promote sustainability.
Additionally, industrial plumbers are proficient in integrating intelligent technologies for remote monitoring and control of plumbing systems, enhancing efficiency and convenience. Compliance with industry regulations and standards is also ensured to guarantee adherence to safety and quality protocols.
The Journey To Excellence In Industrial Plumbing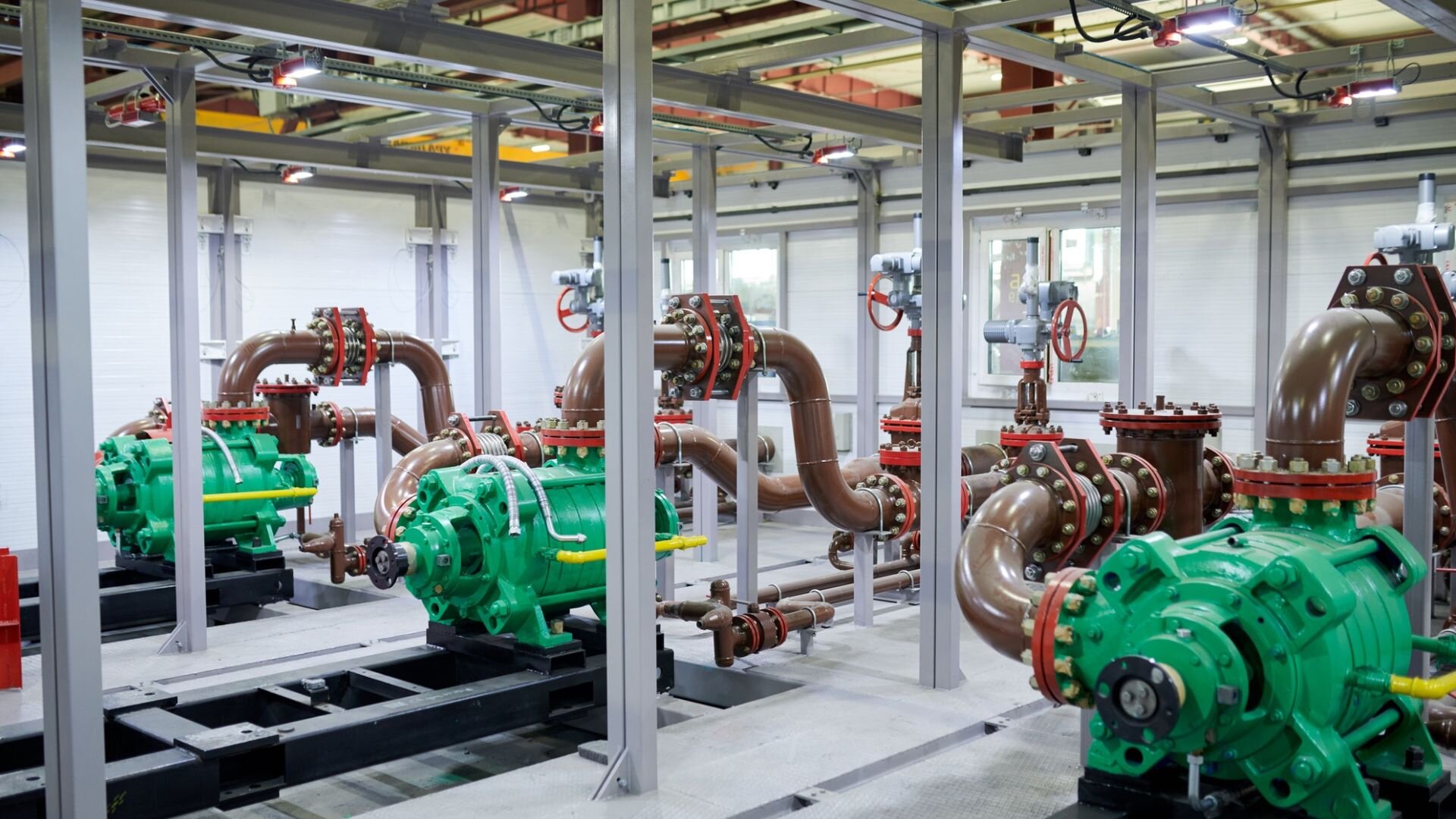 A good plumber's safe practices and top qualities make all the difference in industrial plumbing. Through extensive industry knowledge, coordination skills and experience, dedicated plumbers gain the expertise required to handle complex systems and cater to the specific needs of industrial clients. Their technical skills and specialised techniques ensure they can confidently tackle any plumbing challenge.
Reliability, professionalism, safe practices and attention to detail are the cornerstones of an excellent industrial plumber's reputation. By embodying these qualities, they deliver exceptional results, ensuring that plumbing systems function flawlessly, meet the highest standards, and follow safety procedures set by your local area.
Looking For An Industrial Plumber In Sydney?
If you're seeking industrial plumbing services in Sydney, look no further than Service First Plumbing. Our dedicated team of experienced plumbers embodies all the top qualities discussed in this article. With expert knowledge, technical expertise, problem-solving skills, strong communication, and a commitment to professionalism, we provide reliable and high-quality plumbing services for industrial projects.
Contact Service First Plumbing today to experience the excellence of a reliable and experienced plumbing company. Whether you need repairs, installations, or maintenance for your industrial plumbing systems, our team is ready to deliver top-notch customer service and exceed your expectations.
Trust us to handle your plumbing needs with precision, efficiency, and dedication to providing the best solutions for your industrial operations. Above all else, we promise to leave your plumbing system in good shape and offer emergency services for any urgent plumbing problems you may encounter.